Just when you think MacDonald's was going to help with the obesity epidemic by offering better choices, they got worse! Now that they have America hooked and obese, they are after the Japanese!
From The Huffington Post:
'Mega Potato' French Fries From McDonald's Japan Is Chain's Most Caloric Offering Ever
McDonald's Japan has given the term "supersized" new meaning with its new "Mega Potato" French fries, which combines the contents of two large fries in one super-wide container.
It's an interesting move, considering that other parts of the world are trying to put the breaks on the obesity epidemic that is, in part, fueled by a global obsession with fast food.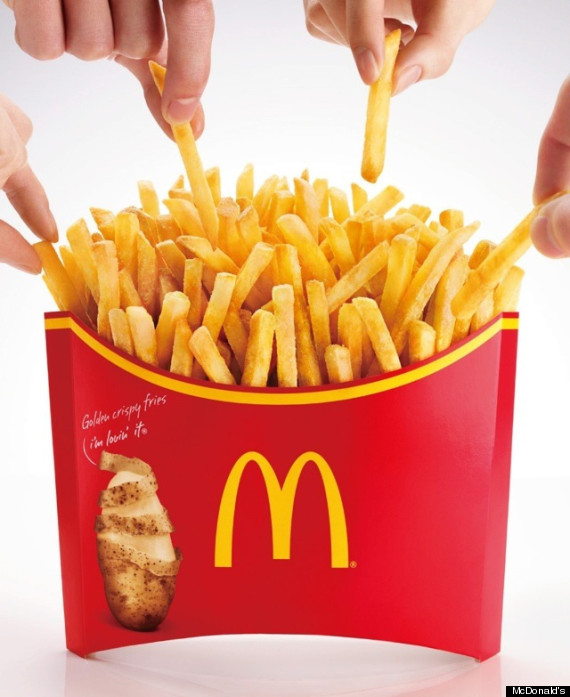 The offering, which will be on sale until late June, goes for $4.80 (490 yen). That's a relative steal compared to the price of two large fries at $6. We just hope people choose to share the dish — according to Japan Today, the fries are the most caloric offering McDonald's has ever dreamed up.
Watch Rocketnews24's video showing size comparisons of McDonald's other French fry options below.
Click here to see HuffPost's blog post